In 1999, Lyons and his wife, Carol, purchased the company. Over the following two decades, Lyons grew Hillsboro Aviation into an internationally recognized brand and one of the most diverse aviation companies in the U.S. The company expanded to more than 285 employees and 90 aircraft, conducting business with customers from over 75 countries and becoming one of the largest privately held pilot training schools in the world, training over 10,000 students. In 2014, Lyons sold the flight training division, allowing Hillsboro Aviation to shift its focus to its contract and charter, sales, and service divisions. Throughout this entire time, he mentored countless professionals, seeing many excel in aviation careers.
"Max started at the bottom, and he worked his way up the ladder," said Brenda Halvorson, co-presenter of the Elling Halvorson Vertical Flight Hall of Fame Award during the award presentation. "He took the risk of purchasing an aviation company on his own and pioneered its growth…. Lyons has a passion for aviation and loves adventure."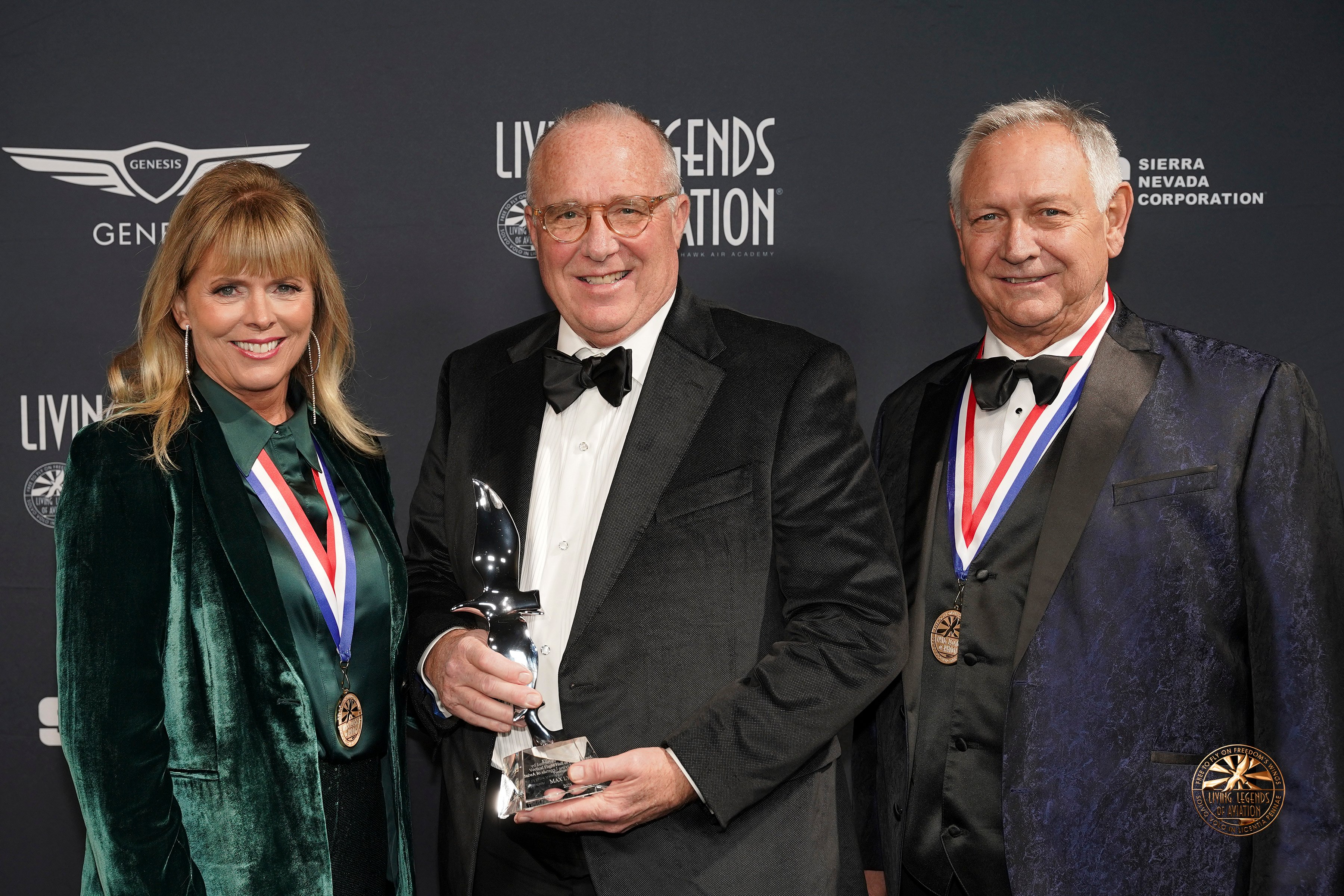 Lyons continues to serve as owner and CEO of Hillsboro Aviation. He is dual rated in helicopters and airplanes, including commercial instrument helicopter, single and multi-engine airplane, instrument airplane, and multi-engine seaplane. Lyons' flight experience includes instruction, aerial firefighting, search and rescue, aerial survey, and an array of utility operations. He has held positions as Chairman of the Board for Helicopter Association International and Board Member for Portland Community College Foundation. When not at work, you can find him flying his 1953 Beaver, MD 500, or Lockwood Aircam in the San Juan Islands, fixing up his 1938 Indian, mentoring the next generation of aviators, and spending time with his wife of 36 years, daughters, and two dogs.